Amsterdam is David O. Russell's most anticipated film after a long period of time without releasing anything on the big screen. And although Amsterdam might seem like the movie you have to see in a must-see way, it must be said that David O. Russell is not going to meet everyone's expectations and here is the reason.
7 years, not one more nor one less. That's how long it has taken David O. Russell to get back behind a camera, something he hasn't done since the underrated Joy. There was a lot of desire for David O. Russell to put us back in front of a story as difficult to believe as it was difficult to ignore. Those who have seen American Hustle know exactly what I mean.
Amsterdam, Ending Explained
Amsterdam tenía todo para ser puro entretenimiento, pero por una serie de Extrañas coincidencias, la película Amsterdam acaba Flirteando con el desastre y a estas alturas los 97 millones de dólares que la productora ha perdido en taquilla no son Secretos íntimos algunos, sino más bien perdidas de ese loco Accidental Love de Hollywood con un David O. Russell demasiado pagado de sí mismo.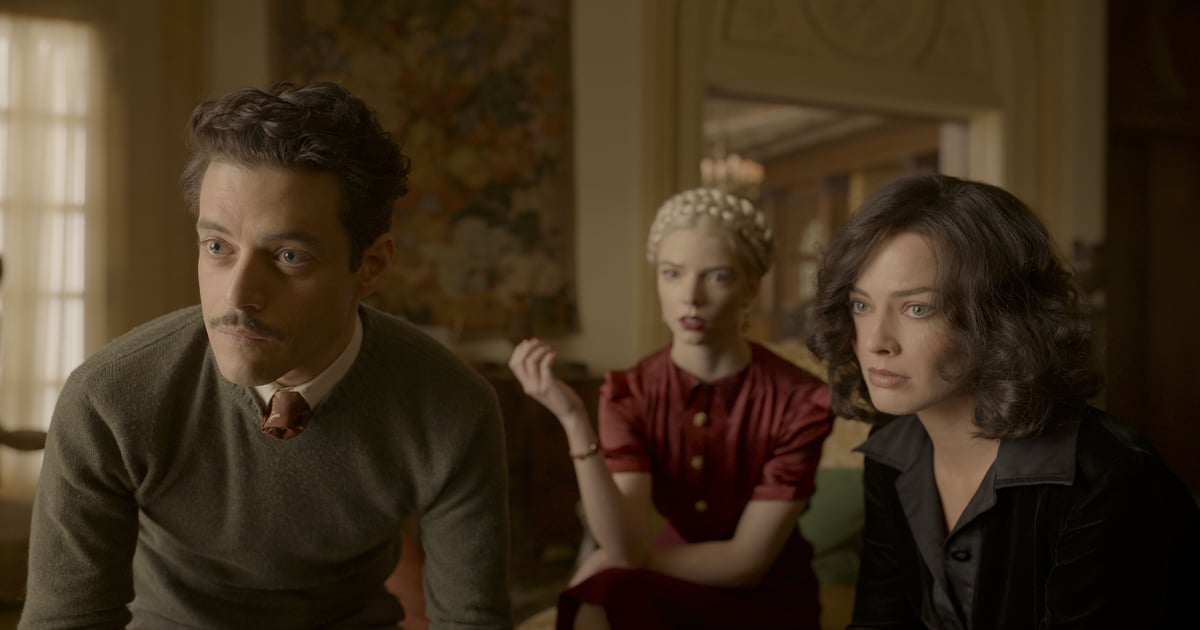 Lacking personality, as if trying to copy himself while trying to emulate the narrative and splendid beauty of the most lucid Baz Luhrman or the narrative and enveloping agility of Damien Chazelle, the director offers a pastiche difficult to digest, elongated to the point of exhaustion of boredom, sometimes confusing and always indifferent in which little or nothing matters the mystery to be solved.
You can't blame the actors, great in their entirety. Christian Bale, Margot Robbie, Rami Malek and even Taylor Swift and a long list of top stars offer the best performance you can ask for. Very theatrical all, very dramatic and very cartoonish at times.
Bizarre characters, romances, dramas, betrayals, deaths, black humor, politics, music, travel and conspiracies everywhere are the ingredients of this story conceived with too much arrogance by a filmmaker who wanted to play at being who was not behind the camera.
Thus, and with a brilliant cast, a worthy script full of unexpected twists and a budget of scandal, David O. Russell fails fully with an infuriatingly long footage that invites desertion without the curiosity to solve the mystery or see how the protagonists end up interested in the least.
The narrative is run over, confusing, exaggerated in its forms and sometimes even manages to make the viewer dizzy in his obsession to make the use of cameras an art by using infinite shots in the smallest scene. Overbearing in form, petulant and inspired by the arrogance of wanting to include everything and more: camera turns, impossible shots, hundreds of characters coming and going, pretentious and forced dialogues and a baroque form that frightens more than entertains.
Amsterdam, Ending Explained
The explained end of Amsterdam is that greed ends up corrupting society, leading it to become obsessed with the material and making the wealthiest and often powerful classes never find satiety in their attempt to accumulate more and more power. The other great message of the film is the manipulation that politics exerts on society, the people, the engine of the country and an element to be exploited for the benefit of the most powerful.
It is the people who are sent to die in absurd wars, wars initiated by mere political interests that translate into more money and power for those who occupy high positions and that have nothing patriotic or noble. The people are indoctrinated through the manipulation of messages that come from the lips of their heroes, mere transmitters of a rotten and poisonous message that they recite as their own in exchange for a few thousand dollars.
Amsterdam, Ending Explained
The leaders of the country are, for David O. Russell, the wizards of Oz, those who hide behind a curtain of lies and magic that have nothing charming. It is enough to dare to draw the curtain to see the truth, but do we want to see the truth? Or do we prefer to live happily in our ignorance?
The film also talks about the importance of knowing who we are, regardless of what our color, age or money says. Because in the end we are all people, people made to love. Because it is love that will always save us.