Surprise yourself with the most curious facts about Wednesday, the Netflix series that has fallen in love with everyone thanks to the touch of Tim Burton, king of the funniest terror. Wednesday is full of fun facts and trivia that make every second of the Netflix series that much more interesting after knowing some of the fun facts that hide behind many of Wednesday's scenes.  e Wednesday on Netflix.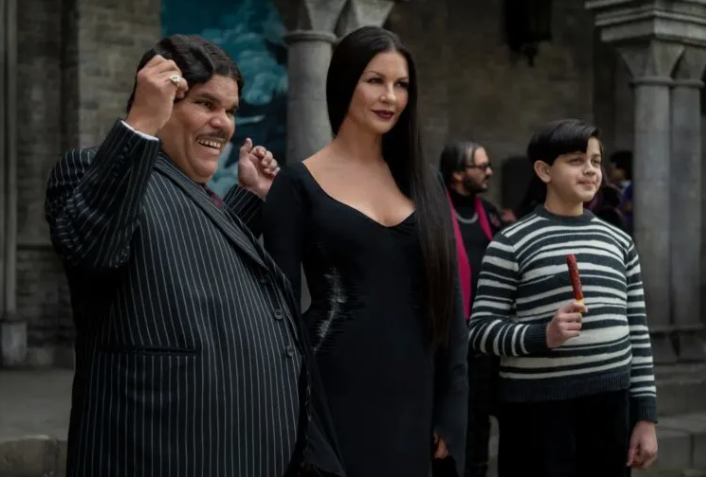 FUN FACTS about WEDNESDAY
Jenna Ortega learned to play the cello for her role.
The elevators in his shoes make him look taller in the show.
The code for the "Nightshades Society" secret entry is a double click, the same kind of clicking that was used in the song Addams Family Theme in the show and the original movies.
Wednesday rarely blinks. She only seems to blink when she is injured or caught off guard.
When Christina Ricci replaced Thora Birch, several scenes had to be reshot. If you look closely during the first few episodes, you can see that Ricci performed in front of a green screen, as none of his shots feature other characters (others are only seen from behind) and are static shots.
FUN FACTS about WEDNESDAY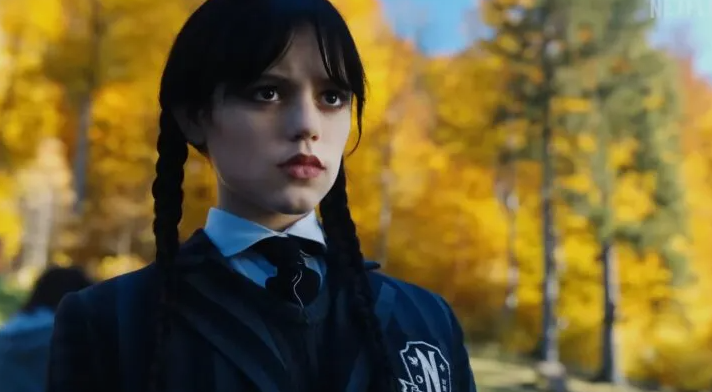 Speaking to Wednesday, Tyler said "You're nutty" to which Wednesday replies "I prefer creepy." It's a direct reference to the Addams Family song "They're creepy and they're nutty, mysterious and creepy… the Addams family."
Wednesday (Jenna Ortega) rings a service bell at the Weathervane and Tyler (Hunter Doohan) responds with "You rang?", reminiscent of the original The Addams Family (1964), where Lurch responds the same way when he pulls the house bell.
Wednesday lives at Ophelia Hall at Nevermore Academy. Ophelia was the name of Morticia's sister in the original television series Addams Family.
Christina Ricci (Mrs Thornhill) had previously played Wednesday Addams in The Addams Family (1991) and Addams Family Values (1993).El largometraje fue rodado en Rumanía.
Cosa was played by Victor Dorobantu, a magician. Christopher Hart, also a magician, played Thing in The Addams Family (1991) and Addams Family Values (1993).
FUN FACTS about WEDNESDAY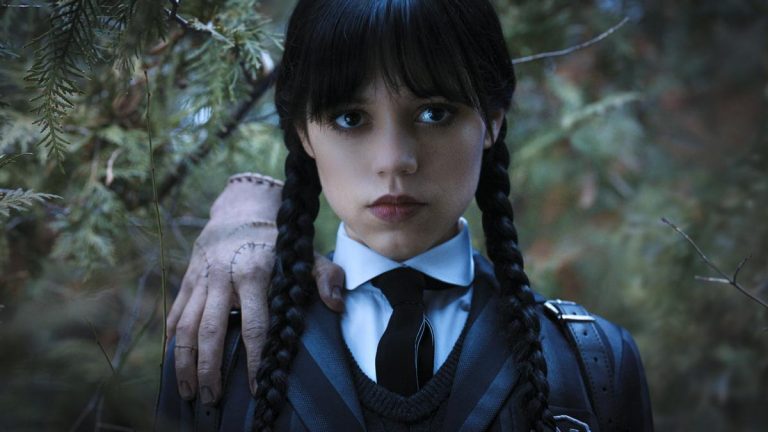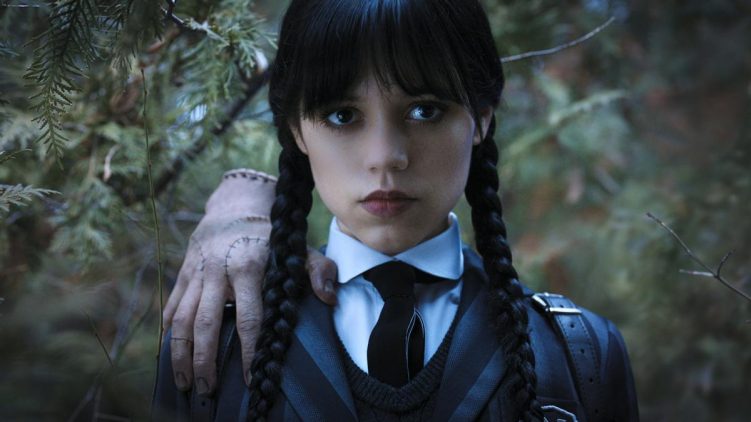 At 66, Luis Guzmán is the oldest actor to play Gómez Addams for the screen.
It became the #1 top on Netflix with over 341,000,000 hours streamed after just one week.
Nevermore Academy is named after Edgar Allan Poe's poem "The Raven", where the bird continually quotes "Never Again".
80 QUOTES from The Addams Family from Wednesday on Netflix
In Puritan or "pilgrim" society, "Goody" was not a name, but rather a form of direction for a lower-class adult woman. Goodman would be the male equivalent.
As seen in the first episode, the Addams family's car license is registered in New Jersey, the birthplace of Addams Family creator Charles Addams.
In season 1 of Ep. 1, when Dr. Kinbott goes out looking for Wednesday, you can see the names of the other tenants in her office building. One of these tenants goes by the name Millar & Gough Realty, named after series creators Miles Millar and Alfred Gough.
Deadline reported in December 2021 that Thora Birch, who had finished filming most of her role, had to step away for personal reasons.
The title of each episode of the first season contains the word "woe".
FUN FACTS about WEDNESDAY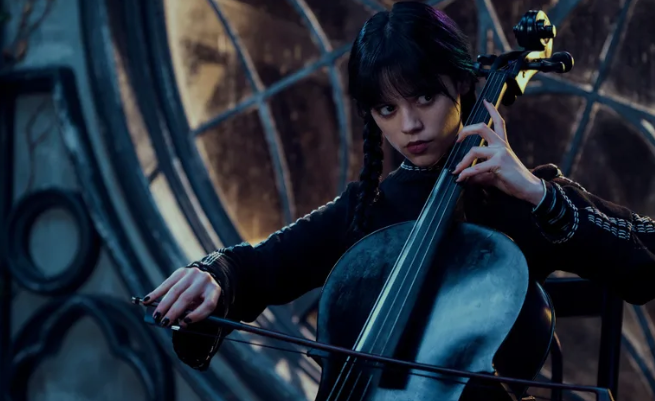 In an interview with Teen Vogue, Jenna Ortega said she would perform autopsies on dead animals as a child. More specifically the dead lizards he would find in his backyard.
Jenna Ortegaes, chosen to play Wednesday Addams, in the pilot episode of Stuck in the Middle (2016) her character (Harley) complains about being her family's Wednesday.
This is Christina Ricci's sixth comic book role, following The Addams Family (1991) and AddamsFamily Values (1993) (WednesdayAddams), Casper (1995) (Kat Harvey), The Smurfs 2 (2013) (Vexy) and Teen Titans: The Judas Contract (2017) (Terra).
Catherine Zeta Jones, 53, is the oldest actress to play Morticia in a live-action version.En el episodio 1, el número de teléfono de Wednesday está escrito en Things hand (419-555-1938). 4/19 The musical Addams Family debuts on Broadway. 1938 was the year the Addams family comic book was released.
It was announced that Jenna Ortega would play Wednesday Addams on May 19, 2021, a Wednesday.
FUN FACTS about WEDNESDAY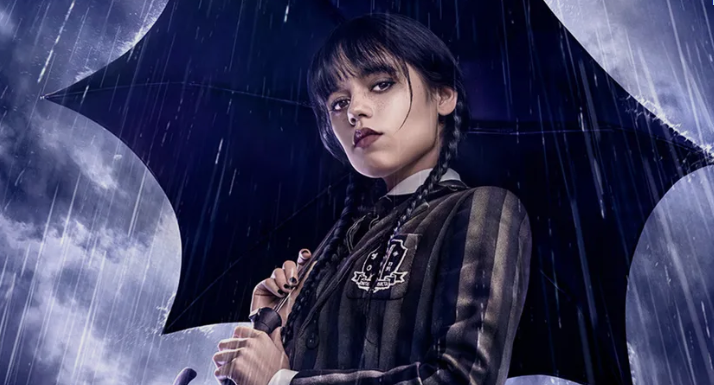 This is the sixteenth comic book feature film by composer Danny Elfman: he worked on the films ofTim Burton Batman (1989) and its sequel Batman Returns (1992), Dick Tracy (1990), the Men in Black trilogy, the Sam Raimi films Spider-Man (2002) and Spider-Man 2 (2004), Hulk (2003), Hellboy II: The Golden Army (2008), Avengers: Age of Ultron (2015), Justice League (2017) and Doctor Strange in the Multiverse of Madness (2022).
The bergamot hand lotion says it can smell Wednesday in Thing is the same coveted by Hannibal Lecter in the Silence of the Lambs universe.
Jenna shared in a Teen Vogue interview that she had been vegan for a long time, until she started filming Wednesday in Romania. She is now a pescetarian.
This is Jenna Ortega's third comic book feature, following Iron Man 3 (2013) and Richie Rich (2015).
Only the first and last episode of the first season feature the full opening credits, all other episodes simply feature the title and name of the episode on screen.
The series marks Christina Ricci's second collaboration with Tim Burton after working with him on Sleepy Hollow (1999).
FUN FACTS about WEDNESDAY
Jenna Ortega choreographed the Wednesday dance scene herself.
Jenna Ortega not only learned to play the cello, but took classes in fencing, archery, canoeing, German and boxing to prepare for her role.
Gomez Addams has generally been portrayed in live action as a sweet and heartthrob character. Tim Burton wanted his appearance on the show to look specifically like the portrayal of Charles Addams, where he was drawn as fat and pig.
Miss Weems was the name of the family nanny in Charles Addams' comics.
Series debut on Wednesday, November 23
Christina Ricci (who plays Marilyn Thornhill) played Wednesday in The Addams Family (1991) and Addams Family Values (1993).
This is the second time Catherine Zeta-Jones has played a character that Bebe Neuwirth played first on Broadway.
FUN FACTS about WEDNESDAY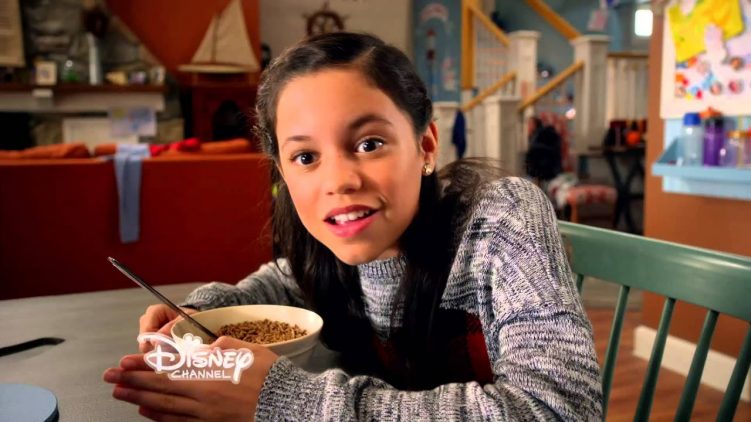 Set a Netflix viewing figures record with 341 million hours watched (over 50 million households) in the first week of release, surpassing the fourth season of Stranger Things (335 million hours)
Both Jenna Ortega and Christina Ricci have starred in adaptations of Harvey Comics characters Richie Rich and Casper, respectively.
This is Catherine Zeta-Jones' third comic book feature, following The Phantom (1996) and the Zorro films.
In a school filled with supernaturally powerful children, Wednesday's apparition stands out. She is assigned to the room with a cheerful blonde who intends to make her socialize more. This is an important plot point of "Wicked", the musical.
FUN FACTS about WEDNESDAY
Series creators Alfred Goughy Miles Millar also created the Superman Smallville prequel series (2001). Tim Burton was for a time tapped in to direct Superman Lives for Warner Bros.
The actors who have given life to Gomez: John AstinenThe Addams Family (1964); Raúl Juliain The Addams Family (1991) and The Values of the Addams Family (1993); Tim CurryenAddams Family Reunion (1998); and Glenn Tarantoin The New Addams Family (1998).
The Weathervane, the name of the show's coffee shop, shares its name with the student literary magazine Westfield High School, where Charles Addams, the creator of the Addams family, began working as an art editor and published his cartoons.
At 6'6″ (1.95 meters) Romanian actor George Burcea is the shortest actor to play Lurch.