Don't let your blood run cold when you discover the curiosities of the Dexter series. The Dexter series has a lot of curiosities that expose Dexter's dark passenger and the funniest, most curious and unexpected anecdotes of the Dexter series. So, "this is the night", the moment when you discover the best curiosities of the Dexter series.
FUN FACTS about DEXTER New Blood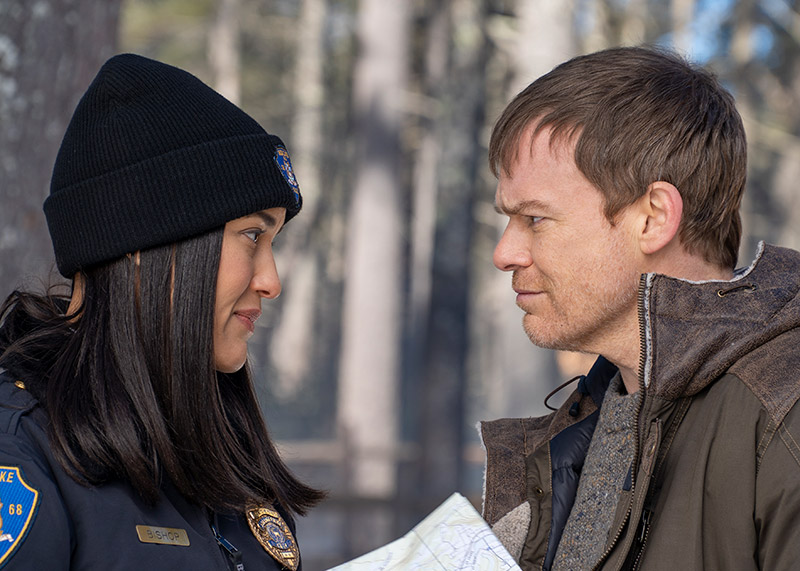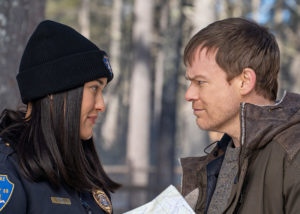 During Season 8, Angel Batista wasn't always played by David Zayas. His son David Zayas Jr. stands in for his father in some shots, as the two look remarkably alike.
Season 1 was heavily based on Jeff Lindsay's novel called "Darkly Dreaming Dexter".
David Zayas, who plays Detective Sgt. Angel Batista, actually was a police officer with the New York City Police Department prior to becoming an actor.
Though they play brother and sister in the series, having met on the show, Michael C. Hall and Jennifer Carpenter married on 31st December 2008.
FUN FACTS about DEXTER New Blood
Michael C. Hall and Jennifer Carpenter divorced in December 2010, but continued to work together in the show.
Julie Benz (Rita Bennett) originally auditioned for the role of Debra Morgan.
Dexter is a non-practicing M.D., though it's never further explored or mentioned thereafter.
Dexter's "knock-out" syringe ostensibly contains a solution of what he refers to as M-99, an animal tranquilizer more potent than morphine and is used by veterinarians to sedate creatures as large as elephants.
Dexter has killed about 117 people according to the Dexter Wiki.
FUN FACTS about DEXTER New Blood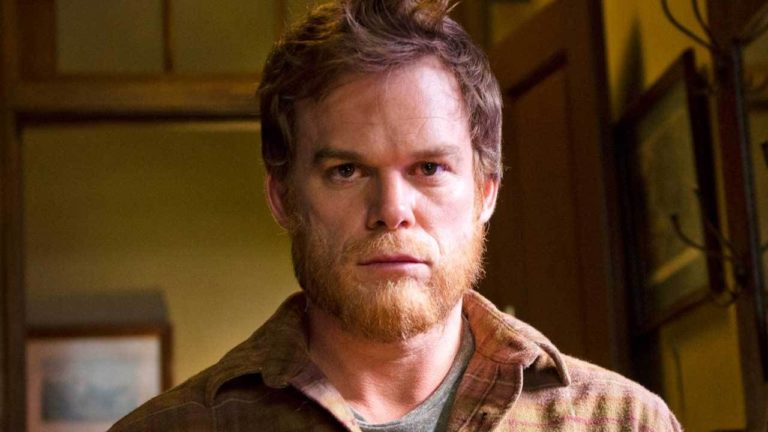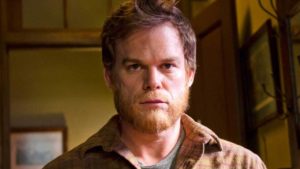 Dexter had 45 blood slides in his first box before it was destroyed and now has about 43 slides in his new box. There were also 20 or so victims from whom he didn't collect blood.
Series star Michael C. Hall revealed he was afflicted with Hodgkin's lymphoma in January 2010, but continued to work on the series.
Dexter talking about his childhood merits one sip, while a helicopter's view while flying above the relevant scenes merits two sips.
Michael C. Hall accidentally crashed the Slice of Life into a pier once during filming, causing $8,000 worth of damage to the boat.
James Remar was unable to participate in Season 9 due to his commitment to Black Lightning (2017).
Laura is the first name of Dexter's biological mother. The tropical storm that hits Miami during the final episodes is named "Laura."
When Dexter is aboard his boat, "A Slice Of Life", the outboards alternate from Evinrudes, to Yamahas with white painted covers.
FUN FACTS about DEXTER New Blood
Dexter tuvo una serie animada de tres temporadas narrada por Michael C. Hall.
Jeremy Renner declined to play Dexter as he felt he could not play another serial killer again after playing Jeffrey Dahmer in Dahmer (2002).
Marvel Comics sacó una serie de cómics sobre Dexter.
Michael C. Hall won the Golden Globe Award for Best Performance by an Actor in a TV Drama and the Screen Actors' Guild Award for Outstanding Performance by an Actor in TV Drama for his portrayal of Dexter Morgan.
Alessandro Nivola declined the offer of the lead role.
The name of the main character, "Dexter," is also a Latin word meaning "right hand." The implied complement is the Latin for "left hand," "sinister," reflecting his hidden dark side.
Jennifer Carpenter's Debra uses more expletives in any given episode than all of her male colleagues combined.
Dexter frequently uses aliases that make reference to Bret Easton Ellis books and their film adaptations.
FUN FACTS about DEXTER New Blood
The theme music is very reminiscent of the score from The Ipcress File (1965) by John Barry.
Seasons 7 and 8 were greenlit together.

The advertisement on Foxtel in Australia promoting "Dexter" was pulled after the South Australian government filed complaints regarding the mention of Adelaide (a city in South Australia) having the highest serial killer count per capita.
The search engine 'Elliot' that Louis Greene recommended to Dexter in season 6 actually exists.
Tim Schlattmann and Lauren Gussis are the only writers who worked on every season of the show.
In Season 1, Dexter and Rita watch Terms of Endearment (1983), which features John Lithgow. Lithgow would later star in Season 4 as Arthur Mitchell.
In the season 3 finale at Dexter's wedding, members of the shows music team can be seen as the wedding band.
Sgt. Angel Batista at times refers to Dexter as "socio" when speaking to him as a friend or in confidence.
Composer Daniel Licht initially wrote Dexter's theme song as part of the score for the horror anthology movie Necronomicon: Book of Dead (1993).
Ranked #30 on Empire magazine's 50 Greatest TV Shows Of All Time (2008).
John Lithgow won the Primetime Emmy Award for Outstanding Special Guest Actor in a Drama Series for his portrayal of serial killer Arthur Mitchell, the primary antagonist in Season 4.